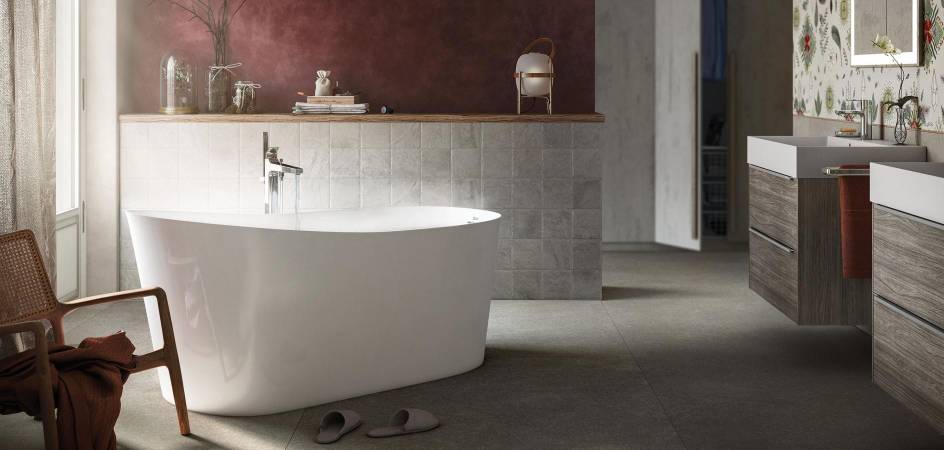 Tips
MAUI: A FREESTANDING BATH BETWEEN THE PAST AND THE FUTURE
These Roca baths integrate sophisticated classic shapes and the latest innovation in design and materials.
Incredibly charismatic and modern, the Maui freestanding bath combines innovative materials and sophisticated shapes that recall ancient bathtubs. Its delicate curves naturally envelop our body to make our bath experience a unique one. Ideal for ample spaces that also include a shower and even for sophisticated options that place this piece in the bedroom, reconfirming it as an element linked to pleasure and wellbeing, its marked personality leaves no one indifferent.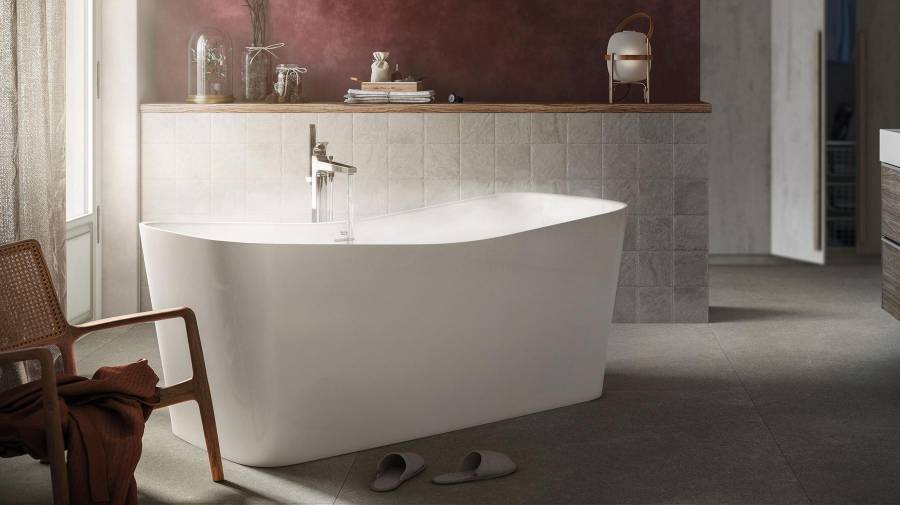 Thanks to its slim Stonex® walls and its pure outline with rounded angles, Maui brings sophistication to modern bathroom design. The Round format, with a dimension of 1500×700, is an oval proposal with a slightly elongated backrest for better body posture. On the other hand, the Square version (1550×700), features subtle side curves that support our hands. In any of the available options, the white finish stands out in minimalistic bathrooms with bath that search for timeless pieces. For a vintage effect, there is nothing better than a twin-lever faucet with star-shaped levers like the ones found in the Carmen and Loft collections. And if you search for modern interior design, you can opt for the installation of a single-lever straight-angle faucet like L90.
Manufactured in Stonex®, this Roca bath provides a very natural and pleasant feeling in its entire surface. This material, made up of a selection of high-quality resins and mineral charges, achieves a textured finish during the production process that provides a marked antislip property to ensure maximum safety while bathing. Its color remains intact with the passage of time in spite of the contact with UV light and it is also resistant to wear and tear and abrasion.
Modern in its design and performance and with a classic inspiration, the Maui freestanding bath is perfect to provide those eternal occasions of peace and serenity you only find under water.