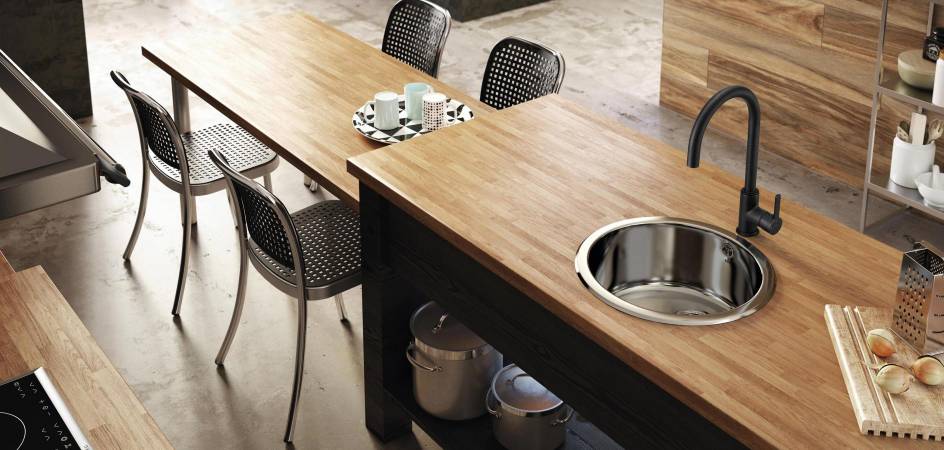 Inspiration
Give your kitchen a touch of colour with the faucets
Discover Mencia and its original finishes.
If you do not like to settle for the usual, you will be happy to know you do not have to when it comes to choosing your kitchen faucets. Mencia allows you to go beyond the traditional chromed faucet and choose between different finishes to create a customized combination that adds a touch of colour to your sink while providing the best performance.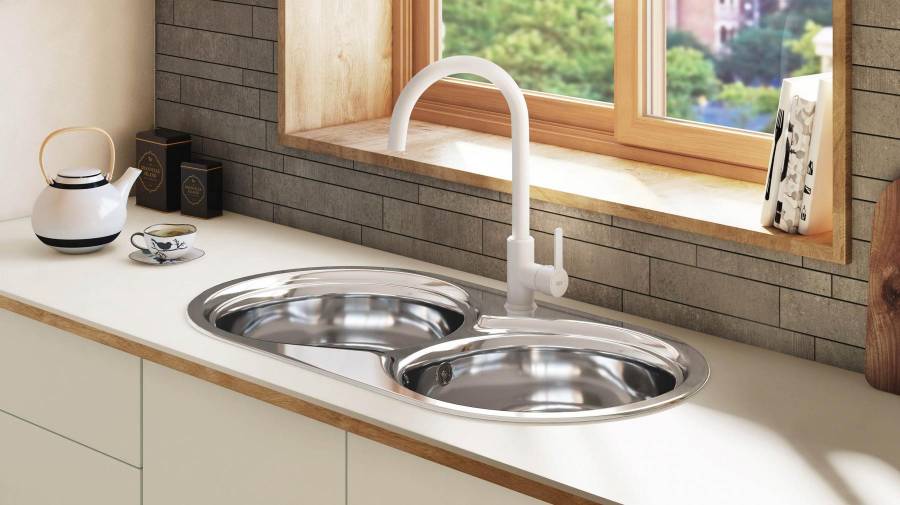 If you are used to only looking at the shape of the kitchen faucets, with Mencia you will be able to choose the finishes as well. Without forgetting the traditional chrome, the collection offers three new possibilities: with the White Matt faucet you will instill neatness and cleanliness, the Black Matt will break all the moulds with its elegance and the touch of distinction of Titanium is ideal for those who prefer to stick to the grey range.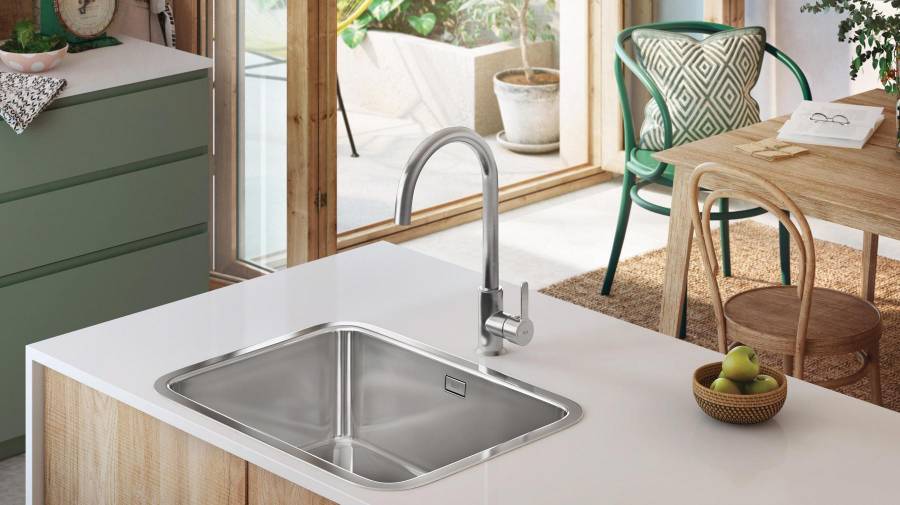 Regardless of the colour you choose, the Mencia kitchen faucet will make the difference with an organic design in which the handle and spout are integrated in total harmony. The straight line structure of its base extends to the final curve, drawing a wide arch that allows users to work comfortably in the sink.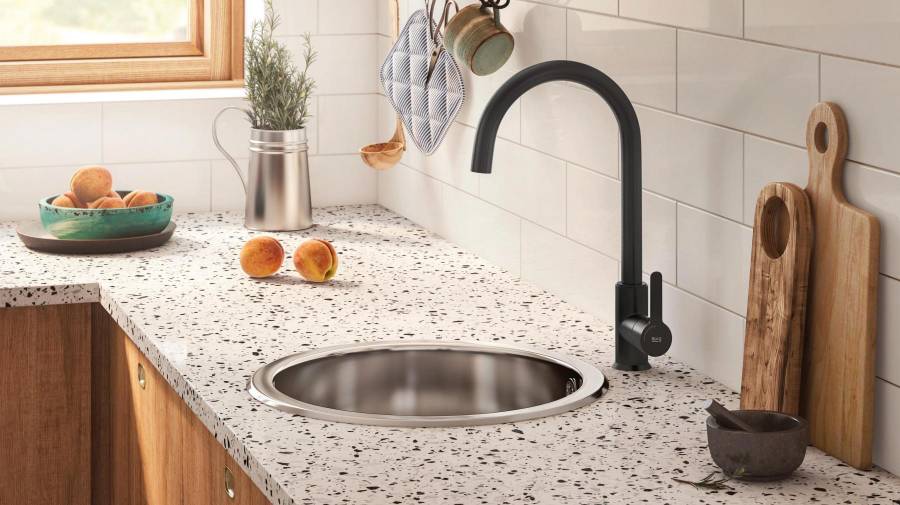 Resistance and durability have always been synonymous with Roca faucets. For this reason, below the White, Black and Titanium finishes we have applied our characteristic and exclusive copper- and nickel-based coating that ensures high resistance to corrosion, calcification and ageing.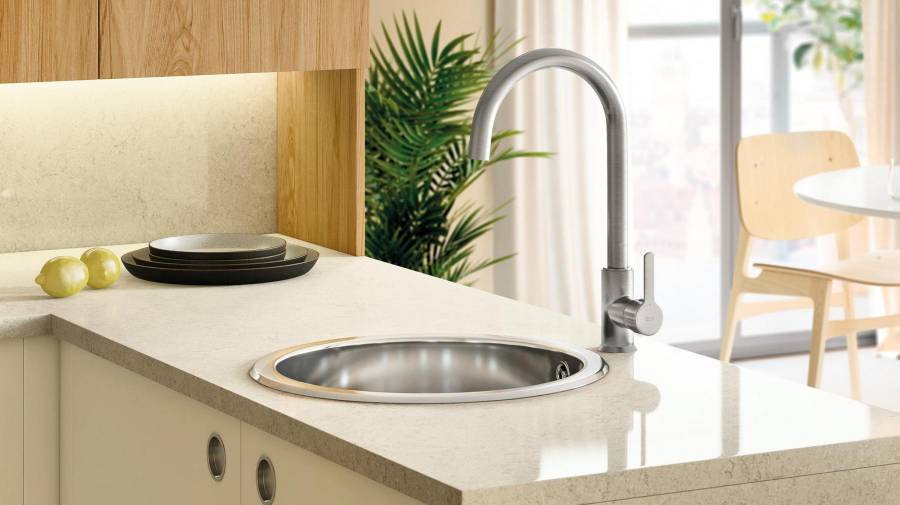 Featuring the Cold Start technology, in the new Mencia faucets the opening to the right is reserved to cold water; it is therefore necessary to turn the handle to the front in order to gradually obtain hot water. In this way, the daily routines we carry out under the tap that do not require hot water can be done without unnecessarily turning on the boiler, that is, without wasting energy.  Moreover, as the backward opening is restricted, the faucets can be installed as close to the wall as we need to.