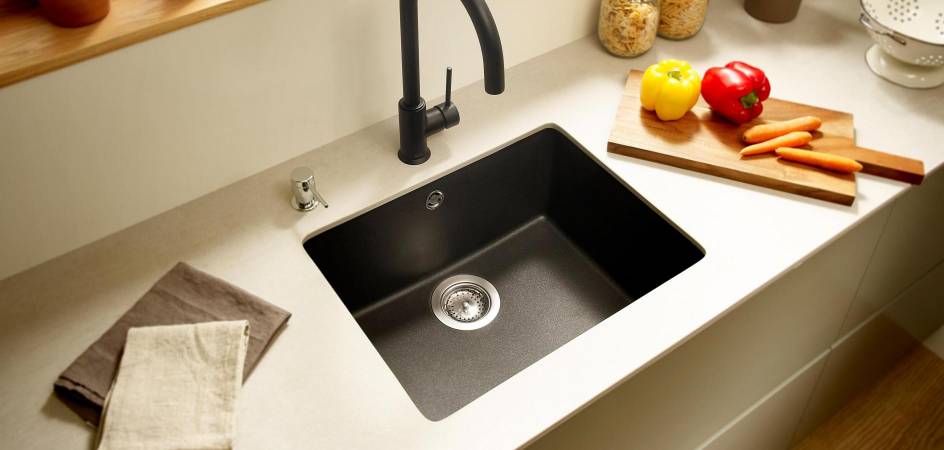 Inspiration
COLORED KITCHEN SINKS WITH THE HIGHEST RESISTANCE
Choose quartz kitchen sinks with different finishes and explore thousand and one modern kitchen designs.
There are details that break all the molds. With their wide range of finishes, colored kitchen sinks open up a variety of possibilities in the kitchen, using the qualities of quartz to stand out not only for their design, but also for their performance. Quarzex® offers a mineral surface with an outstanding resistance to impacts and to temperatures of up to 180º, in addition to being antibacterial, very hygienic and easy to clean.
The impeccable finish of a white kitchen sink
When we search for a colored kitchen sink, we want it to fit into the kitchen decoration and at the same time guarantee the maximum hygiene. The Riga white under countertop kitchen sink can be just what you need: it not only minimizes joints and reduces the nooks where dirt might build up but also reinforces the feeling of cleanliness with its immaculate color.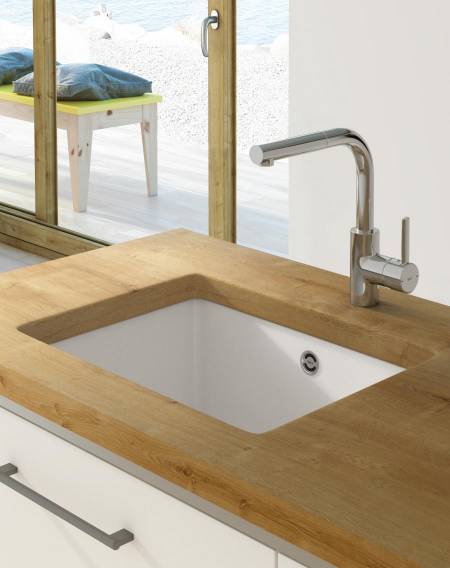 The eternal elegance of the black kitchen sink
Its special composition made up of quartz, resin and high-quality natural pigments makes Quarzex® an example of style and sophistication in practical combinations such as the Oslo black over countertop kitchen sinks. Break the monotony in your kitchen and verify that its finish remains intact regardless of the use and the passage of time.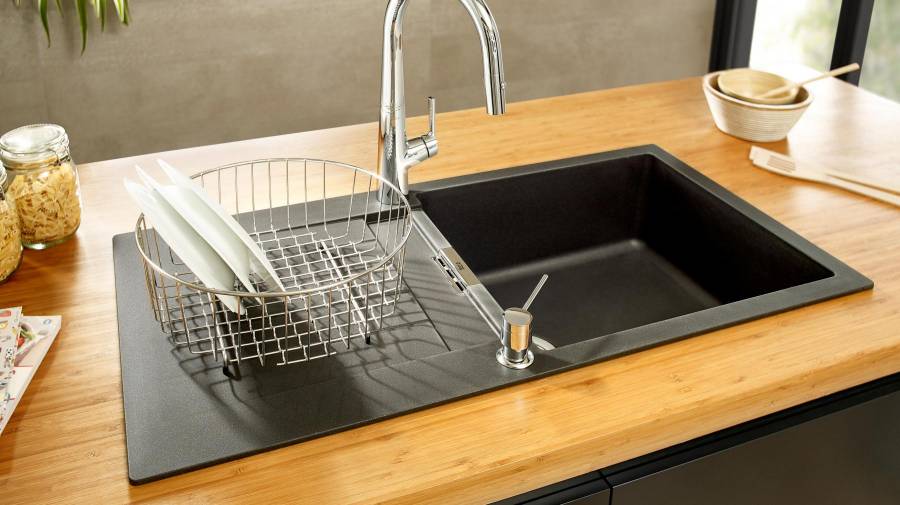 The versatility of a grey kitchen sink
If you prefer a more neutral color, the grey kitchen sink will perfectly fit into your kitchen without disregarding an incredibly warm and natural texture. Very pleasant to the touch, the Roca quartz kitchen sinks also offer a zero-porosity surface, which prevents the proliferation of humidity and the absorption of the most difficult stains.