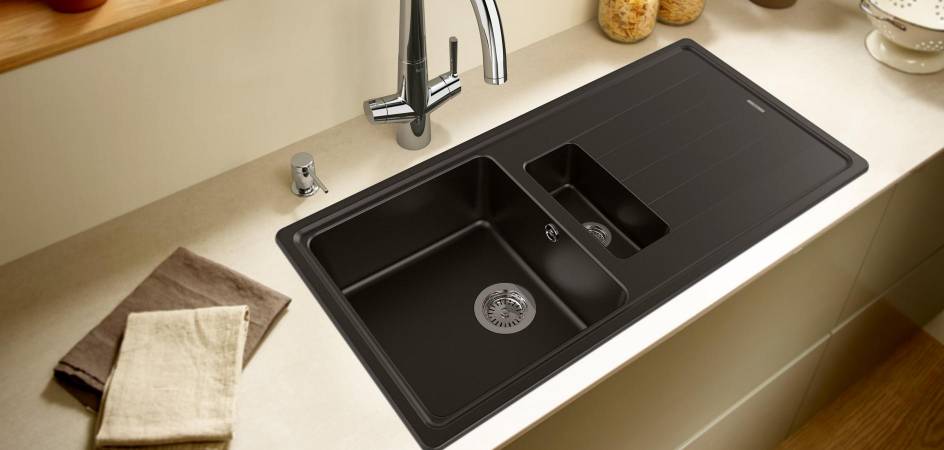 Inspiration
BERGEN: FIT A DESIGN KITCHEN SINK INTO YOUR KITCHEN RENOVATION
Maximum hygiene and durability in a minimalistic piece filled with personality.
With modern shapes in black and white, Bergen is a design kitchen sink that fits into any kitchen renovation to provide innovative features to this everyday object. Manufactured in Roca's state-of-the-art compound Quarzex®, the pieces in this collection offer an outstanding durability and maximum hygiene thanks to their zero-porosity surface, essential to guarantee safety in the kitchen.
Available in different dimensions, with a width ranging from 1000 to 780 mm, the Bergen collection offers design sinks with one or two square bowls and the option of having additional space to place small objects. Moreover, thanks to their reversible design, you can choose models with drainer on the right or left side, depending on your needs.
White or black kitchen sink
With a warm and natural texture, Bergen allows you to choose between a minimalistic black kitchen sink or a white one. In both cases, its surface will remain intact with the passage of time in spite of its contact with UV light or chemical agents, thanks to the high quality of the natural pigments used in its production.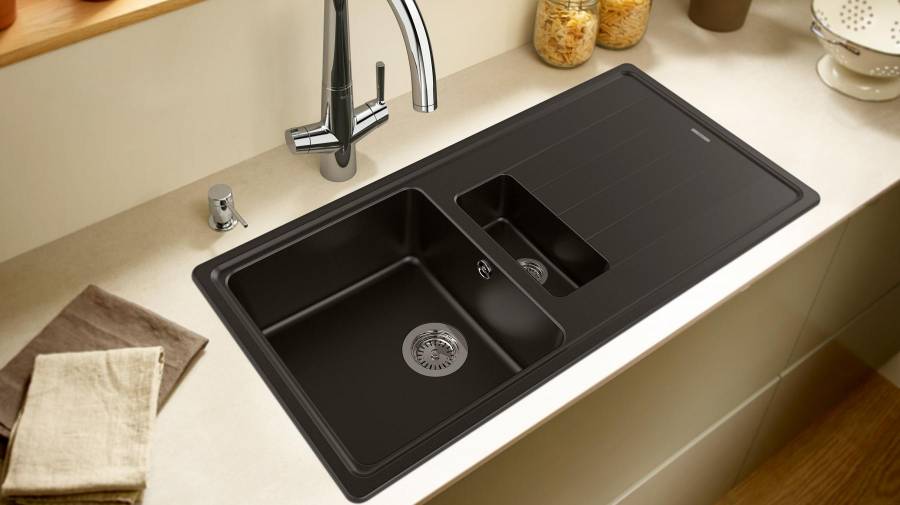 As they are manufactured in Quarzex®, a mineral compound made of 80% natural quartz and 20% resins, the Bergen kitchen sinks are especially resistant to impacts, scratches or abrasive cleaning agents. Moreover, they can withstand temperatures of up to 180 degrees, with no risk of damaging their surface.
Thanks to its zero porosity surface, the Bergen kitchen sink guarantees total watertightness against the proliferation of dampness or bacteria, without the risk of filtration or absorption of difficult stains.